Mold & Air Quality Issues in Arlington, Fort Worth, Dallas, Plano, Garland, Irving and Nearby Homes
A No-Nonsense Look At How Mold Affects Everyone In Your Home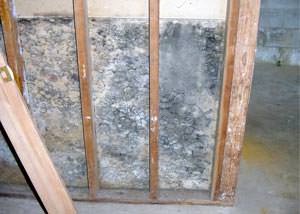 Mold spores are everywhere. With moisture, warmth, oxygen, and organic material for food, mold can grow in as little as 24-48 hours.
What's living with you in your home? If your home has experienced heavy water volume from flooding water, you can be sure to add mold to that list.
Along with destroying everything it grows on, mold produces allergens, irritants, and, in some cases, potentially toxic, carcinogenic substances.
Mold exposure can cause allergy symptoms such as such as nasal stuffiness, eye irritation, wheezing, or skin irritation. People with serious allergies to mold may experience more severe reactions, such as fever and shortness of breath.
Studies have also linked mold exposure to severe health issues like lung cancer, liver damage, nervous system damage and endocrine problems.
The best way to control mold in your basement is to maintain a dry, healthy environment. By lowering your relative humidity levels below 60%, you create an environment in which mold can no longer thrive.
Get a FREE Quote!
Schedule A Free Estimate
Our company offers free no cost, no obligation disaster restoration quotes by trained specialists to homeowners throughout the Greater Dallas Fort Worth area! Our service area includes Fort Worth, Dallas, Arlington, Plano, Garland, Irving, Mesquite, Grand Prairie, Carrollton, Denton, Lewisville, Denton, Lewisville, Richardson, McKinney, and many surrounding areas. To schedule an appointment with one of our trained licensed professionals, contact us by phone or e-mail today!
How Widespread Are Mold Health Issues?
A damp home will enhance the growth of dust mites, mold, and mildew. It will also promote bacterial growth and increase the likelihood and severity of cockroach infestations. Exposure to mold spores can happen in many ways, including ingestion, skin contact, and (especially) inhalation.
We inhale 10-12 cubic meters of air every day. In the right conditions, there can be hundreds of thousands of mold spores existing in a single cubic meter of air, and between one million and ten million mold spores in just one square inch of drywall.
Mold spores can hang in the air for weeks, and even dead mold can be toxic and allergenic. If mold is in the air in your basement, and it is sucked into the house through your air conditioning system (without being caught in a filtration system) then you now have mold in your house.
Like pollen, mold allergies produce all the usual symptoms of allergic rhinitis -- including watery eyes, a scratchy throat, a runny nose, and general discomfort. If you experience these symptoms when home, but you find that they soon fade when you leave the house, a mold issue may be their source.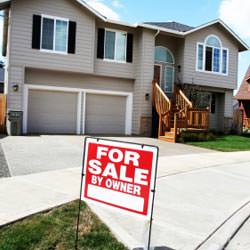 Nobody Wants A Moldy House!
How much will a mold issue affect your home? According to the Environmental Assurance Group, a $250,000 house can have $100,000 in mold problems!
The issue becomes much more severe if your home is found to have toxic mold problems. A report by The Appraisal Journal (Spring 2005) shows that you can expect to discount your home by 59% if it has been affected by toxic mold.
The article goes on to say that only 58% of prospective home buyers with full information would bid to buy a home with mold contamination in the first place -- and when they do bid, it's often so low that the seller is likely to refuse the offer.
Are Your Children Living In A Moldy Home?
In July 2010, the American Journal of Epidemiology published the results of a six-year study on how dampness and mold affect small children between the ages of one and seven.
The study found that children living in homes where they experience long-term exposure to dampness and mold are almost twice as likely to develop allergenic rhinitis. The highest risk category went to children living in water-damaged homes -- who were found to be 200% more likely to develop allergenic rhinitis than children living in dry homes.
What The Experts Are Saying About Mold
Professionals throughout the health, insurance, and building science industries are speaking out about mold!
John Regan, Chairman & CEO of PDG Environmental
If you have just a few square feet of visible mold, you may be tempted to have anyone tackle the problem, but that can be a costly mistake. Without adequate precautions, they may open up a wall and expose themselves and the building occupants to unknown types and quantities of hidden mold. That could release mold spores into the air and ventilation systems, spreading mold growth throughout the building.
Indoor Air Journal
Stachybotrys chartarum deserves a special consideration because it has been considered as potentially responsible for serious deleterious health effects, including death in newborn babies.
The American Journal Of Epidemiology
In addition to fungi and their spores, toxins emitted by molds or bacteria, as well as their cell wall components, including beta-glucan, may induce an inflammatory reaction in the airways, which could enhance allergic responses to other allergens.
The Journal Of Property Management
One of the more dangerous elements associated with mold is mycotoxin, a toxic agent produced by fungi that clings to mold spores. As unfortunate outcomes of mold and mycotoxin exposure, building occupants may be inflicted with more serious ailments such as Organic Dust Toxic Syndrome, Hypersensitivity Pneumonitis, or other immunologic symptoms. Some of these diseases can be caused by a single heavy exposure.
Marie-Alix D'Halewyn, Ph.D., of the Institut National de Sante Publique du Quebec, Ste.-Anne-de-Bellevue (Quebec)
Any level of visible fungal contamination could potentially represent a
health risk for certain populations.
Del Williams, Insurance Journal Magazine
With the potential number of buildings affected, the number of people exposed, the types of policies that could be affected, the defense costs associated with these complex claims, and the global potential for claims activity, toxic mold could very well rival asbestos.
Glenn Fellman, Indoor Air Quality Association
If you are reacting to a problem because somebody's been sick, you've waited
way too long to address indoor air quality.
We Can Restore Your Mold-Damaged Home!
At Olympic Restoration Systems, our experts specialize in mold cleanup, mold control, and repairs related to mold damage at an affordable price. Our company offers fast, professional service, experienced professionals, and a dedication to the highest standards in the industry.
To schedule your free disaster restoration quote with one of our certified experienced contractors, contact us by phone or e-mail today! Our contractors proudly serve the Texas area, including Dallas, Fort Worth, Arlington and surrounding areas such as Irving, Garland, Plano, Grand Prairie, Carrollton, Denton, Mesquite, Lewisville, Denton, Lewisville, Richardson, McKinney.
Looking for a price? Get a no cost, no obligation free estimate.